Free orthopedic seminar at Glacial Ridge Health System
You started a new exercise program to get more active, but along the way you got hurt. Now you're in pain and you see swelling. Your shoulder is uncomfortable and you can't move it as easily. What do you do now? The shoulder is one of the most complex joints in the body, and used in nearly all of your day-to-day activities and many sporting activities. Injuries and disorders affecting the shoulder joint are common and can drastically affect your quality of life.
Glacial Ridge Health System and Dr. Eric Nelson with Heartland Orthopedic Specialists are offering a free supper seminar to answer your questions. Dr. Nelson provides up-to-date treatment options for a wide range of shoulder issues and pain prevention. The seminar takes place on Monday, June 6 beginning at 4:30 p.m. in the Waska Room at Glacial Ridge Hospital. A light supper is provided but space is limited. Please RSVP to Joanna by calling 866.667.4747 or 320.634.4521, extension 2048.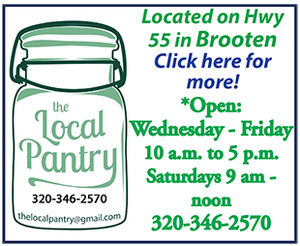 Some of the warning signs that may indicate you need orthopedic care include:
Pain, especially joint pain that gets worse at night or when resting,
Persistent swelling or bruising in the joint, even after you've tried resting, icing, and elevating the affected area,
You notice a decreased range of motion,
You notice a deformity,
The joint is now instable, and the pain and swelling does not improve after 2-3 days.
Soreness and strains are common during and after physical activity, however you will likely be able to tell the difference between normal aches and pains and a possible injury. Until then, avoid possible injury by being diligent about doing warm-up and cool-down exercises that include stretching. It is also important to be mindful of your age and fitness level at all times. Muscle strength needs to be built over time to increase joint stability and avoid injury.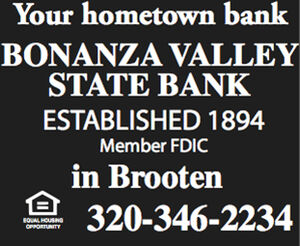 Glacial Ridge Hospital is a not-for-profit, 501(c)(3), 19-bed Critical Access, Trauma Level IV hospital located in Glenwood, MN serving Pope County and portions of the four adjoining counties. Glacial Ridge Health System is comprised of the hospital, two medical centers, an ambulance service, homecare, hospice, EMS training, and a fitness center. Through compassionate, caring and comprehensive health care services, Glacial Ridge Health System provides high quality services in state-of-the-art facilities which enhance the quality of life and promote healthy lifestyles for their patients, clients, employees, organization and communities.