History is made: an incredible night in Terrace (VIDEO)
A phenomenal accomplishment was pulled off nearly without a hitch in Terrace on Thursday, June 19. With steady rain occurring throughout west central Minnesota during the day, the second and final showing of 'The Rockin' Tale of Snow White' was moved indoors by the Terrace Mill Children's Theater. For the first time in 19 years, the children's musical was not performed at the outdoor amphitheater of the Terrace Mill. Instead, the cast of 33 young actors and actresses moved to the friendly and cozy confines of the Terrace Sportsmen's Club "up on the hill" in southern Terrace. Instead of the expansive, spacious and wide-open space available for cast members to perform their singing and dancing, the iconic tale of Snow White (with a modern, rock-and-roll twist) was performed in musical form on a small area along the northern wall of the Terrace Sportsmen's Club.
Also incredible to witness was a crowd of over 170 people of all ages packed into the clubhouse who were part of history as the musical was performed in near-flawless fashion in a venue where the cast had no practice whatsoever. Let there be no doubt about it! The second performance was a truly incredible affair to see! Check out video below featuring pre-musical comments from director Julie Lloyd plus the opening scene. The musical begins at about the five-minute mark of the clip.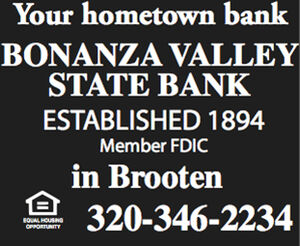 A whole host of photos from both nights of the musical will appear in the July 26 issue of the Bonanza Valley Voice newspaper. Other video clips will be posted in the coming days. An online photo gallery will be posted as well in the coming days with close to 400 photos taken at both nights' performance. Click on the 'photos' tab above to find the musical's Bonanza Valley Voice photo gallery.
Related: a web article posted after the first night of the musical in Terrace: https://www.bonanzavalleyvoice.com/story/2018/07/12/regional/rockin-tale-of-snow-white-coming-to-terrace-mill-theater-stage/666.html.