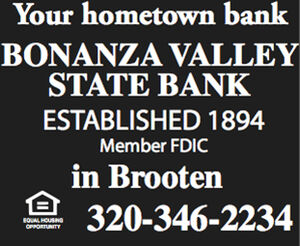 (HD VIDEO) Worship at the lake
Here's video from the lakeside worship service for Norway Lake Lutheran Parish and visitors at Games Lake county park. It begins right after Pastor Wayne Kopitzke began reading the Holy Gospel, which...
BVD returns to Brooten! "Buckle Up, We're Back!"
The annual Bonanza Valley Days celebration returns in Brooten after a COVID-induced hiatus in 2020. "Bucke Up, We are Back!" is the main theme for BVD 2021. It's going to be a rip-roaring time in...
Street dance in Sunburg!
The area street dance season is about to begin for the summer of 2021. The first area street dance is being sponsored and hosted as a fundraiser for the Sunburg Fire Department this Saturday, June...

Summer art classes at Central Square in Glenwood
Do you know any kids ages 6 to 11 that would like to create Make and Take arts and crafts with other kiddos their age? The Central Square Box Office staff are happy to be hosting this annual summer...