Belgrade Fixtures to hold community open house
Everyone is invited
Randy Olson
Belgrade Fixtures in Belgrade (located along Highway 55 just northwest of the 71/55 junction, the site of the former Menard's store) will hold a Community Open House on Wednesday, March 1 from 3 p.m. to 6 p.m. All area community members from Belgrade, rural areas, surrounding towns, etc. are invited to stop by and take tours around the plant and general campus to get a first-hand look at the work done here. Anyone interested in applying to work for Belgrade Fixtures is invited to attend and get an application.
Belgrade Fixtures opened in 2004 after the closing of the original Menards store that operated in Belgrade starting on April 16, 1970 through 2004. As the store fixture facility, Belgrade Fixtures is a key to the success of all Menards stores. Located in Belgrade, Minnesota, Belgrade Fixtures is responsible for processing all recycled gondola fixtures and general store supplies used in the stores. They also manufacture all the sales desks, checkouts, cabinets, and merchandise displays seen throughout the stores. In a coordinated effort with Store Planning and the Merchandisers, Belgrade Fixtures helps keep store fixtures looking their best.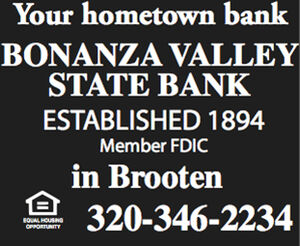 The Belgrade Fixtures gondola and store supplies functions operate within the former Belgrade store buildings. Those old store buildings were renovated after the closing of the store in 2004, to more efficiently handle the recycling of gondola fixtures. Team Members handle an average of 475 truckloads of used store fixtures annually. The recycled fixtures are used to set up new stores and for processing POG needs for existing stores.
The Fixtures Manufacturing plant was built in 2006. The plant has been updated over the years to include automated saws, computerized routers, and other equipment to increase production capacity and provide high quality fixtures and displays to assist the stores in servicing the needs of our Guests. Many of the components used in the manufacturing of store fixtures come from Midwest Manufacturing plants. For example, the melamine panels used to build desks comes directly from Dakota Panel. Belgrade Fixtures supplies 15 truckloads of fixtures to each and every new store!
Randy Olson
The Belgrade Fixtures Team is an experienced and dedicated crew. The Team is proud of their role in the company's growth and success, and they strive to satisfy the needs of their customers – the Menards stores and the customers who shop them!
With 2016 finishing off as its busiest year ever, the Belgrade Fixtures Team is making plans for an even busier 2017. As Menards continues to grow, along with that comes the need for Belgrade Fixtures to continually expand their production and recycling activities to support that growth and help meet the needs of our stores' guests.