B-B-E Fall Musical is THIS weekend at Olson Auditorium (VIDEO)
Opening night is Friday, November 17
RANDY OLSON
The Belgrade-Brooten-Elrosa high school's theater group is forging through what is "crunch time" as they prepare for the upcoming fall musical "The Addams Family - School Edition" on Friday, Saturday and Sunday, November 17, 18 and 19 on the stage of Olson Auditorium, B-B-E high school in Belgrade.
Altogether, the cast includes 17 students, and an additional student is assisting with technical production. Directors are Steph DenHartog and Sean Biehn, and assisting them is 2023 B-B-E graduate Dylan Hirman. Maddy Carroll (Uncle Fester) and Jeffrey Cihlar (Lucas Bieneke) are the lone seniors on the cast.
Show times are 7 p.m. for the Friday and Saturday night performances, and the Sunday matinee show starts at 2 p.m. Adult tickets are just $7. Children and students cost $5 each, and senior citizens cost $5 each.
You can order your tickets ahead of time, which is recommended, by clicking here: https://our.show/bbe-theatre/11186.
Fall musical synopsis...
Wednesday Addams, known for her love of darkness, has fallen in love with a sweet man from a seemingly respectable and ordinary family. As Wednesday falls in love, family members begin to find out, forcing Gomez, her father, to keep a secret from his love, Morticia.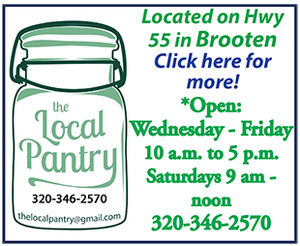 Across the October 26, November 2 and November 9 issues of the Bonanza Valley Voice, eight student profiles were published from the musical cast. An additional 8 were published in the November 16 issue.